Sunday's Bouquet (14th August) – TEAM JUST ONE SMILE
Congratulations, 100 race wins in a HURRY.
KILTY LAD litter – whelped Oct 2019.
The boys;
19 wins Wheels On Fire
9 wins Go Ahead Caller
9 wins House Surgeon
7 wins Marcus
The girls;
12 wins You Ready Boots
6 wins Major Margaret
6 wins Ammonite
BANJO BOY litter – whelped Sept 2020
The boys;
8 wins Kettle Pot
6 wins Smile A While
5 wins Ten After Four
The girls;
12 wins Queen Nancy
1 win Cut and Dry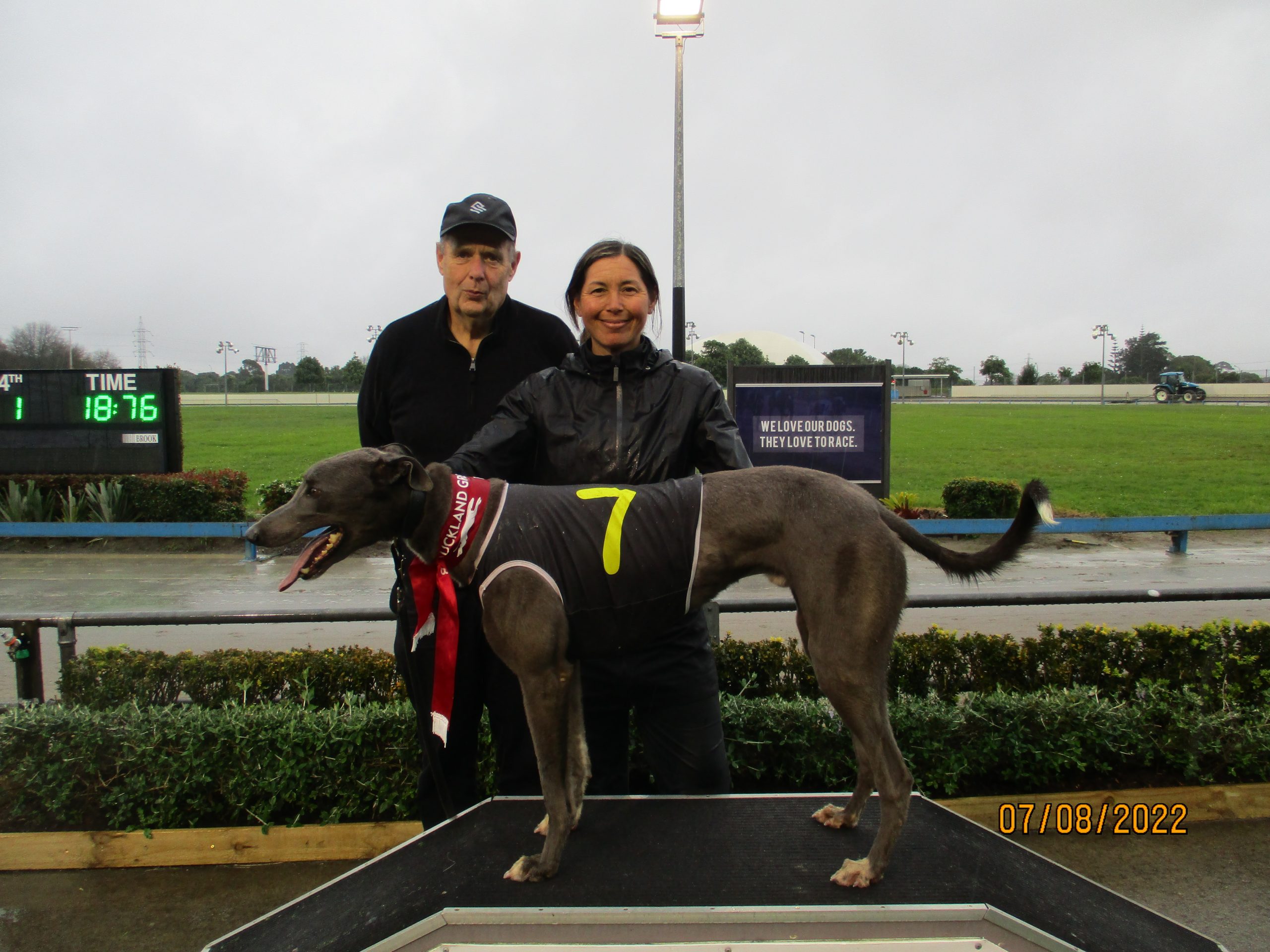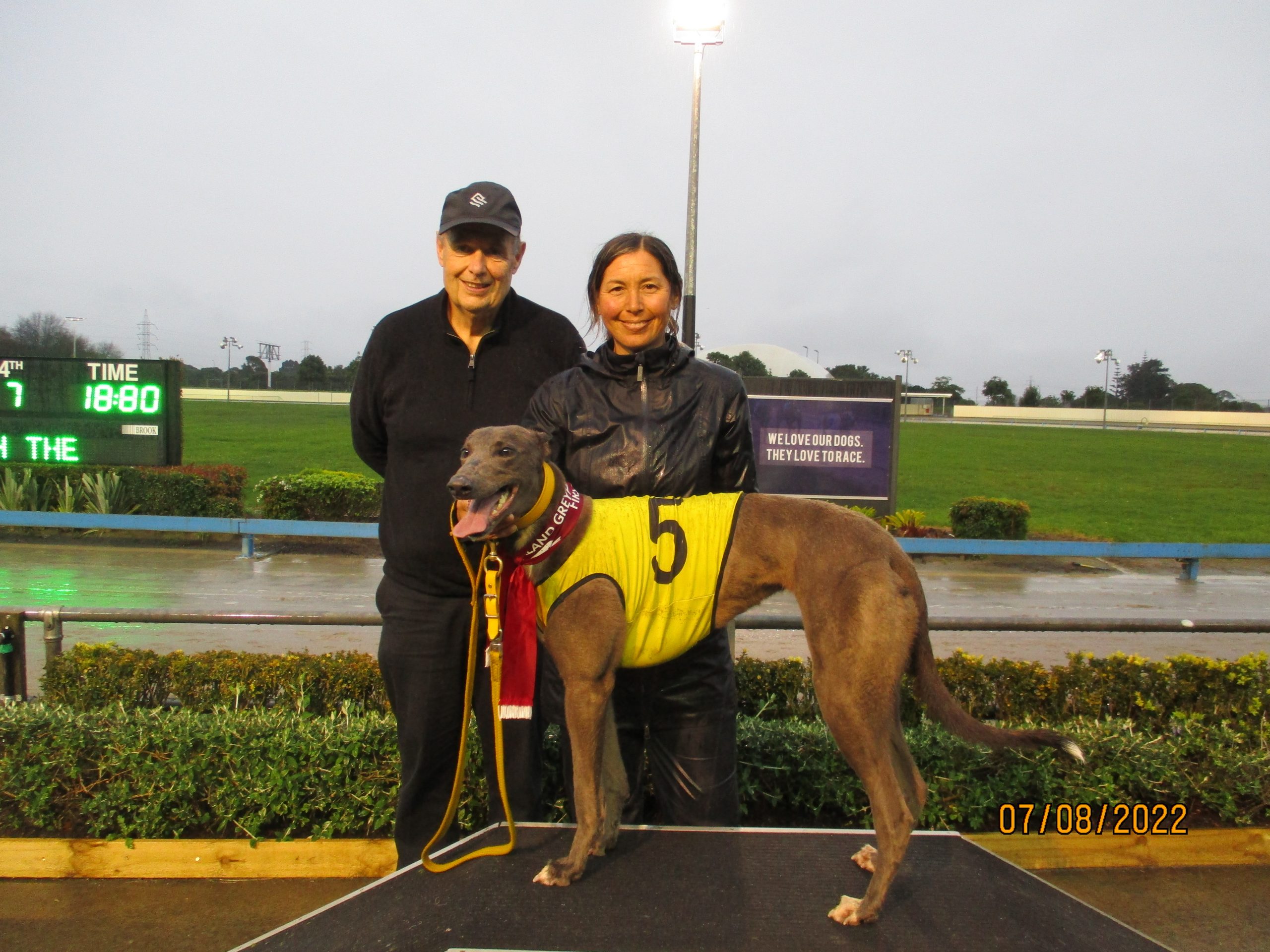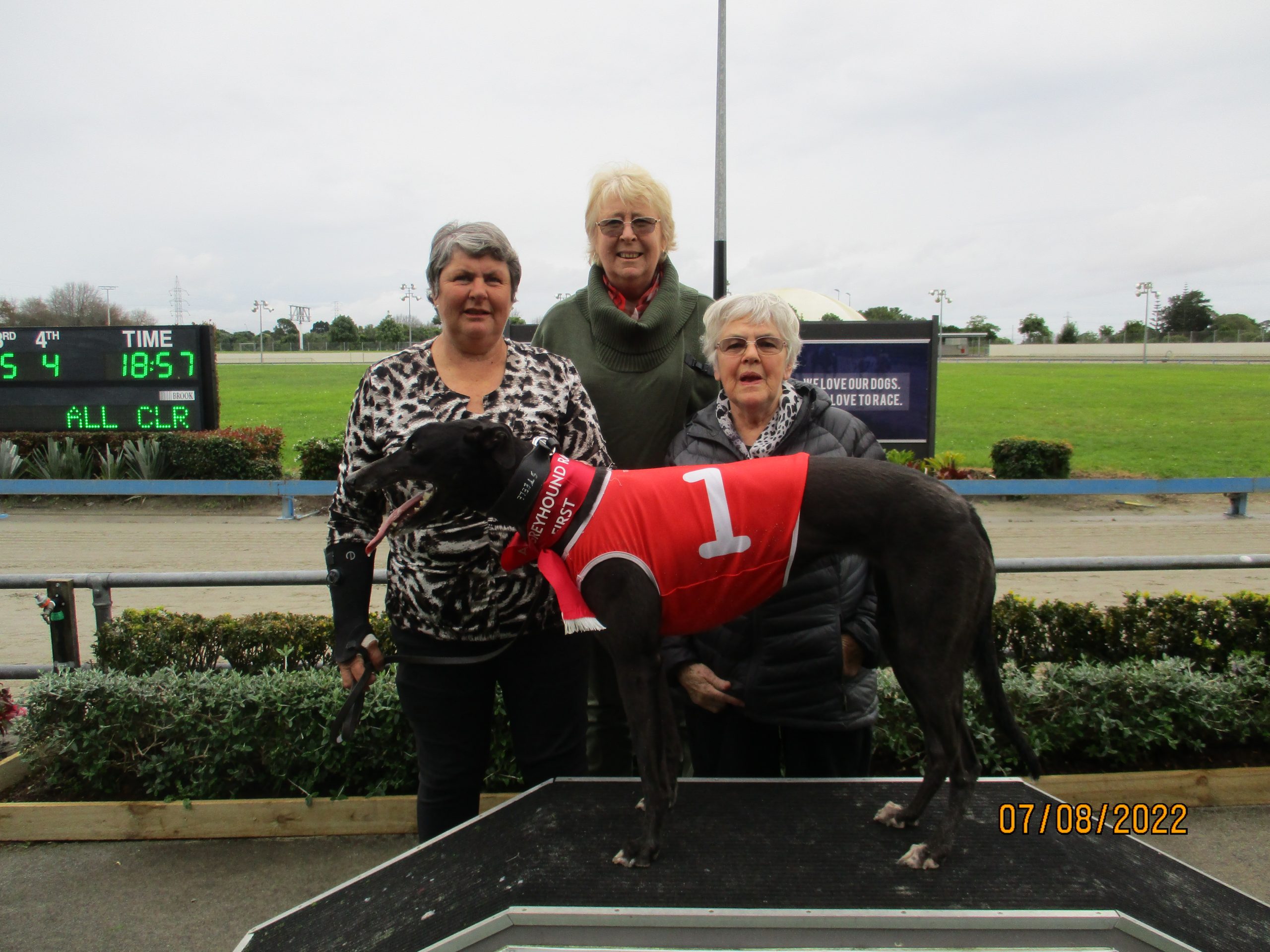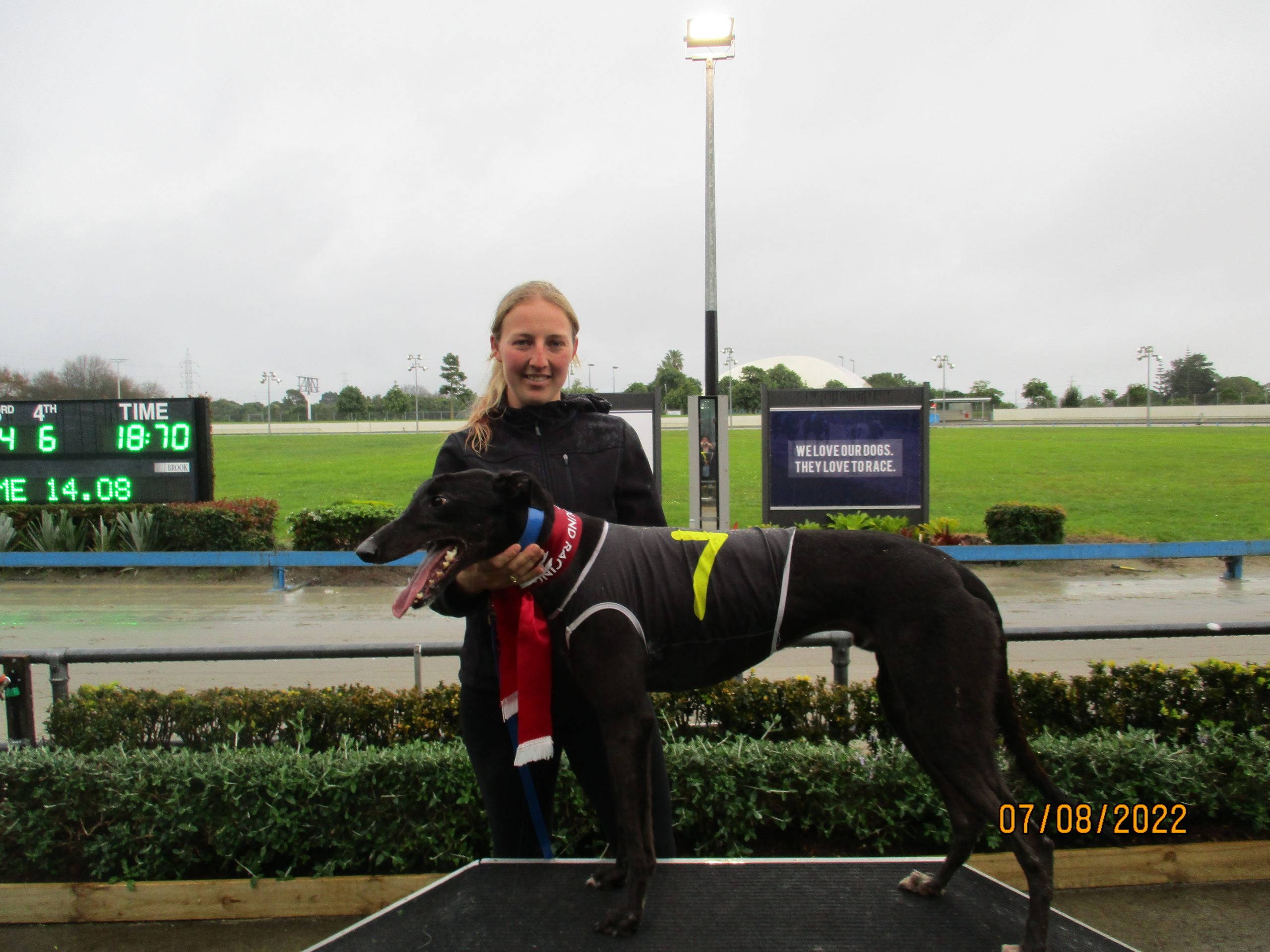 Sunday's Bouquet (7th August 2022)  – TRES VITE
In 99.5% of matings the race performance of the sire exceeds that of the bitch a breeder chooses to mate. Add to that the fact that some high class race bitches prove to average at best in the breeding pen, there is always a nagging concern for breeders that their decisions (and the considerable costs involved) especially when using a bitch for the first time, falls short of their hopes and expectations.
Tres Vite a winner of 13 races from 44 starts, has certainly allayed any doubts Tom Patton may have had as again yesterday her Thrilling Boris pups were stylish winners. Daisy Clipper's 7 length margin, was the widest on the programme, in a smart 18.57. She has now won four of her five starts. Litter brother Mint As, led home a quality C3 field, to extend his record to 5 wins from 7 starts. Two other litter mates have also impressed, Lethal Angel also with a 5 from 7 record, plus Blue on Black 3 wins and 3 seconds from 11 starts and importantly a winner over the 527m trip. Without doubt they are a talented quartet with a promising future.
Congratulations to Tom and his family as in many cases the countless hours out into successfully rearing young pups becomes a real family effort.