PERFORMANCE OF THE DAY – JUNE 2022
26th June 2022
Performance of the Day – OTAKI RIVER
By pouring on the pace throughout the 318m trip and producing the BOD 18.53secs. victory, earns Otaki River the Performance of the Day.
A 34kg son of Dyna Double One and Katcha Fire, he is a prominent member of the excellent team of sprinters currently in the Tracey and Lisa Craik kennels. Today's win, defeating a quality field is the 13th of his 37 race career. Congratulations to Team Craik and his connections.
19th June 2022
Performance of the Day – SWEET POTENTIAL
At just 19 months of age, Sweet Potential is an emerging talent. Today's BOD 30.43 over the 527m trip was testimony to that talent, the 8 length victory lowering her PB by 4 lengths.
A daughter of Winsome Opawa and Opawa Sweet, she very much a product of Opawa Racing's successful breeding programme. Under the care of Sean Codlin, her race record now reads; 7 starts, 4 wins and 2 placings. Congratulations Sean and Opawa Racing.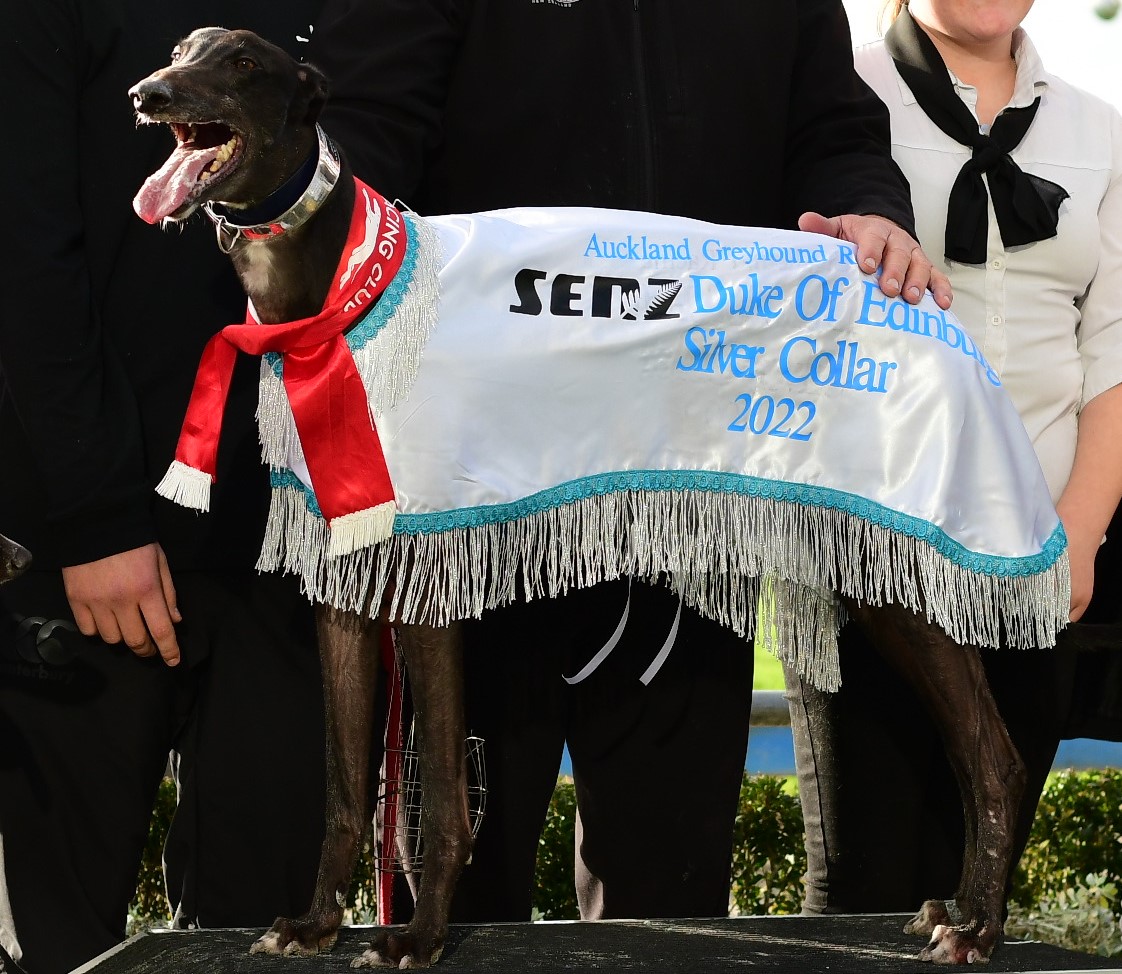 12th June 2022
Performance of the Day – Know Keeper
With a display of superb strength and chase that saw him master the gallant pace making Thrilling Rogue in the home straight, Know Keeper was victorious in the Grp. 1 SENZ Duke of Edinburgh Silver Collar. This home bred chaser took his unbeaten winning sequence over the distance trips to seventeen. Great to see his breeder/trainer Garry Cleeve share the moment with his son Anthony and daughter Sydney as the solid silver collar was placed around their champion's neck on the podium. Their operation is a real family affair. Congratulations Team Cleeve.
5th June 2022
Performance of the Day – Know Keeper
With his near sixteen length victory in a heat of the SENZ Duke of Edinburgh Silver Collar in a BOD 46.42secs., super stayer Know Keeper extended his record to sixteen from sixteen over the distance trips. It also gave him a 'Full House' with staying victories now at the Manukau, Cambridge, Palmerston North, Christchurch and Invercargill tracks. Congratulations to Team Cleeve